Dyness, the leading manufacturer and provider of energy storage solutions, has awarded our company the "Golden Partner" award.
This award confirms that Photon Energy is a key partner of Dyness, and not only in the Czech Republic – Photon Energy boasts the largest number of delivered energy storage systems of this brand on the European market. In the Czech Republic alone, Photon Energy has supplied Dyness batteries for more than 8,000 photovoltaic installations.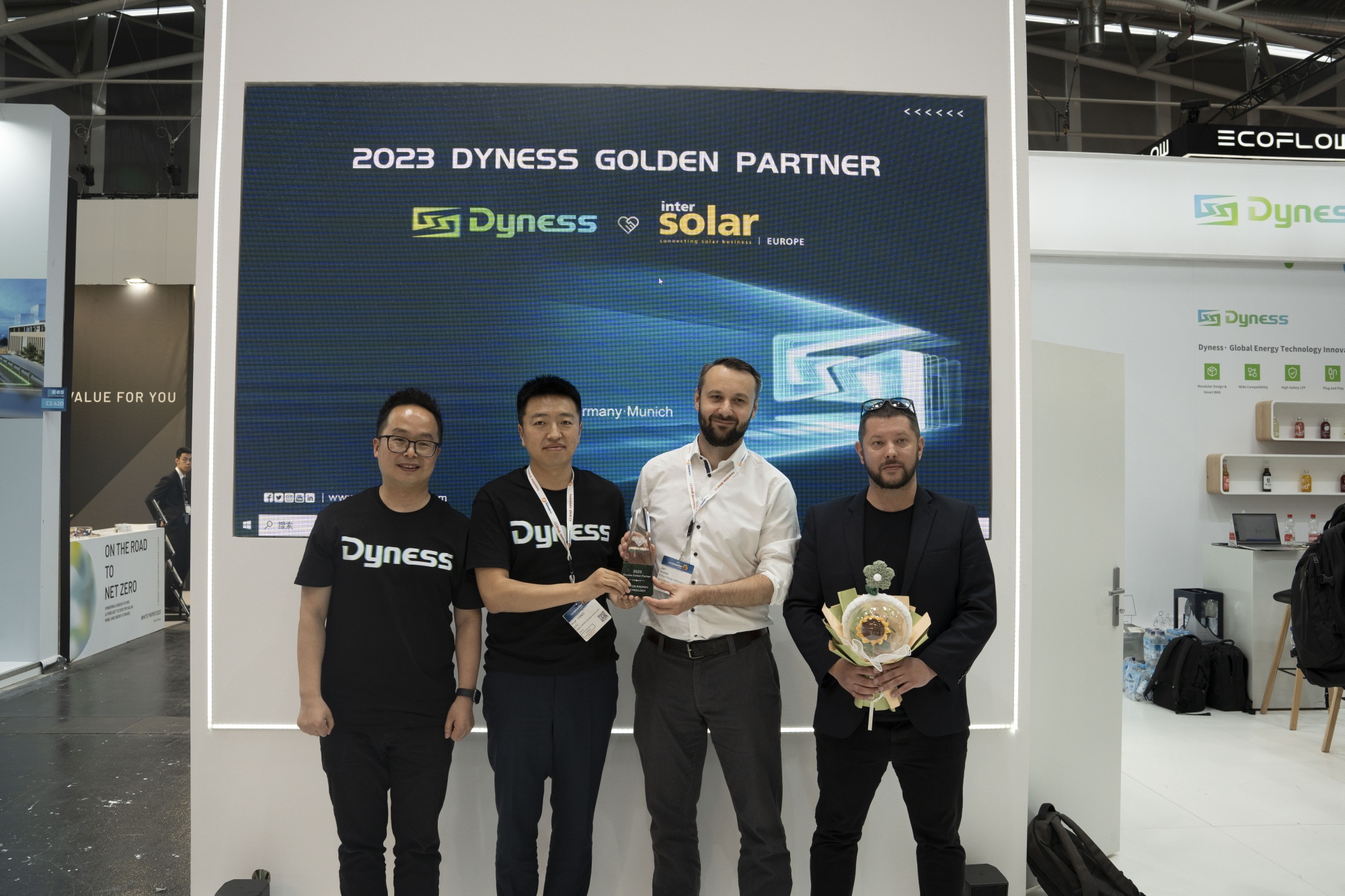 Marek Farský, manager of Photon Energy's Technology division, and Jan Vonka, head of sales, received the award at the Dyness stand at the Intersolar trade fair held in Munich, June 14th to 16th.
As a long-time distributor of photovoltaic products, including battery systems, Photon Energy works with companies specialising in the installation of residential and commercial solar systems, providing them with professional advice and superior customer service in addition to the best available technologies.
It was the feedback from installers, their knowledge and practical experience of using Dyness products, that Dyness representatives were very interested in when the two companies met.
Dyness batteries are very popular due to their scalability. Depending on the compatible inverter used, they can create battery storage with capacities ranging from 7.1 kWh to 21.3 kWh. Thanks to the Dyness BUS Box, the storage capacity can be further expanded, and up to 85.2 kWh can be connected to a single inverter. This new product will be added to Photon Energy's product range in the coming weeks and will be available on the company's B2B e-shop.
With a partner like Dyness, Photon Energy is well positioned to meet the growing demand for high quality and affordable energy storage solutions that increase the reliability and cost-effectiveness of residential and commercial PV systems.