Our proprietary portfolio of PV power plants produced 10 GWh of electricity.
On a year-to-date basis, 92.4 GWh of electricity has been produced, compared to 66.2 GWh during the same reporting period last year, an increase of 39.6%. This increase is a result of the expansion of our proprietary portfolio.
The clean electricity generated by our plants in the first six months of 2021 represents an avoidance of 38,262 tonnes of CO2 emissions.
We received prospectus approval from the Commission de Surveillance du Secteur Financier (CSSF) for our first green bond. The 6-year bond has a denomination of EUR 1,000 and offers an attractive 6.50% annual coupon with quarterly payments. An exchange offer for the holders of our previous bond was met with overwhelming interest. The subscription period for the new bond runs until Wednesday, 17 November, 2021 (12:00 CET) via the Frankfurt Stock Exchange's 'DirectPlace' subscription facility, or directly via the issuer.
After the reporting period, we announced our intention to develop a solar power and storage system using RayGen technology. We secured 1,200 hectares of land in South Australia for the project, which will have a 300 MW solar generation capacity and a 3.6 GWh storage capacity. We expect to reach the ready-to-build stage by the end of 2023.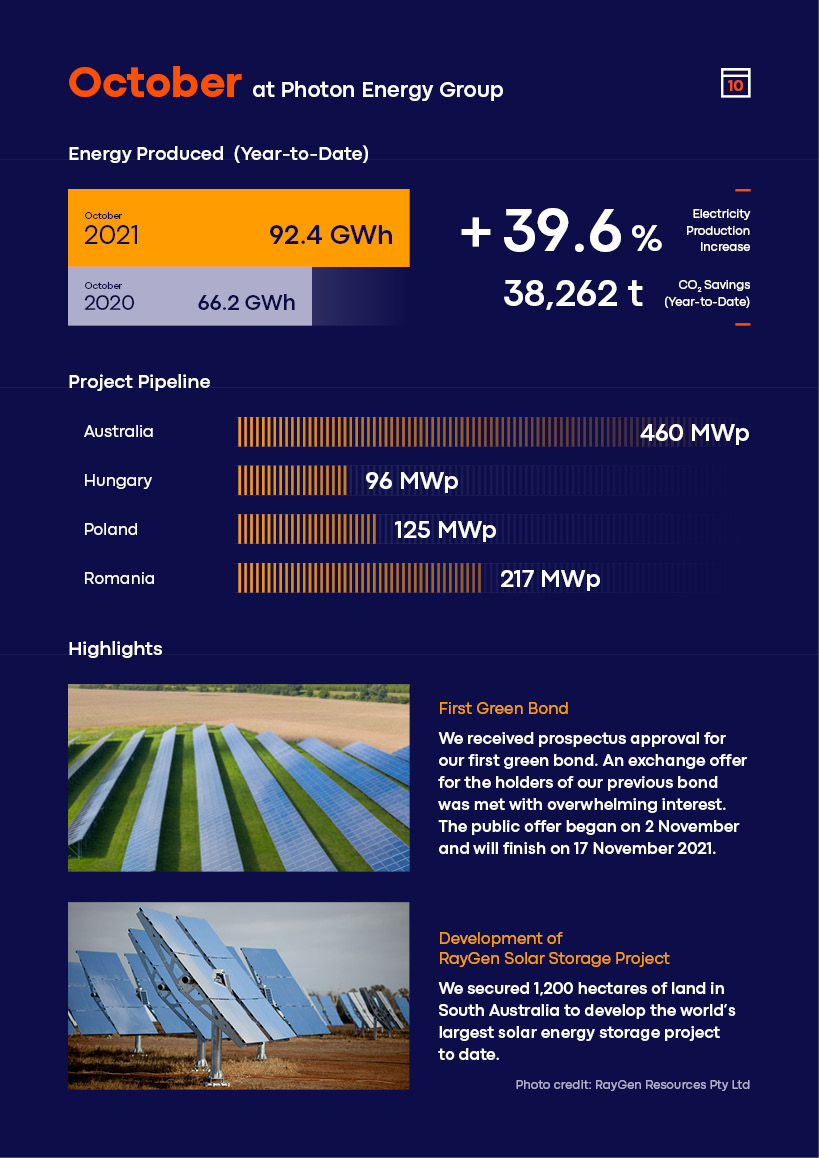 All our reports can be found in the Reports section of our Investor Relations page.