Our proprietary portfolio of PV power plants produced 5.5 GWh of electricity.
On a year-to-date basis, 97.8 GWh of electricity has been produced, compared to 68.5 GWh during the same reporting period last year, an increase of 42.8%. This increase is a result of the expansion of our proprietary portfolio.
The clean electricity generated by our plants in the first six months of 2021 represents an avoidance of 40,921 tonnes of CO2 emissions.
We successfully placed our first green bond in the maximum amount of EUR 50 million. 
After the reporting period, we completed and grid-connected a 1.3 MWp PV power plant near the municipality of Tolna, Hungary. The electricity will be sold on the national electricity market on a merchant basis.
After the reporting period we sold our 65% stake in the Australian Maryvale project to an international renewable energy investor.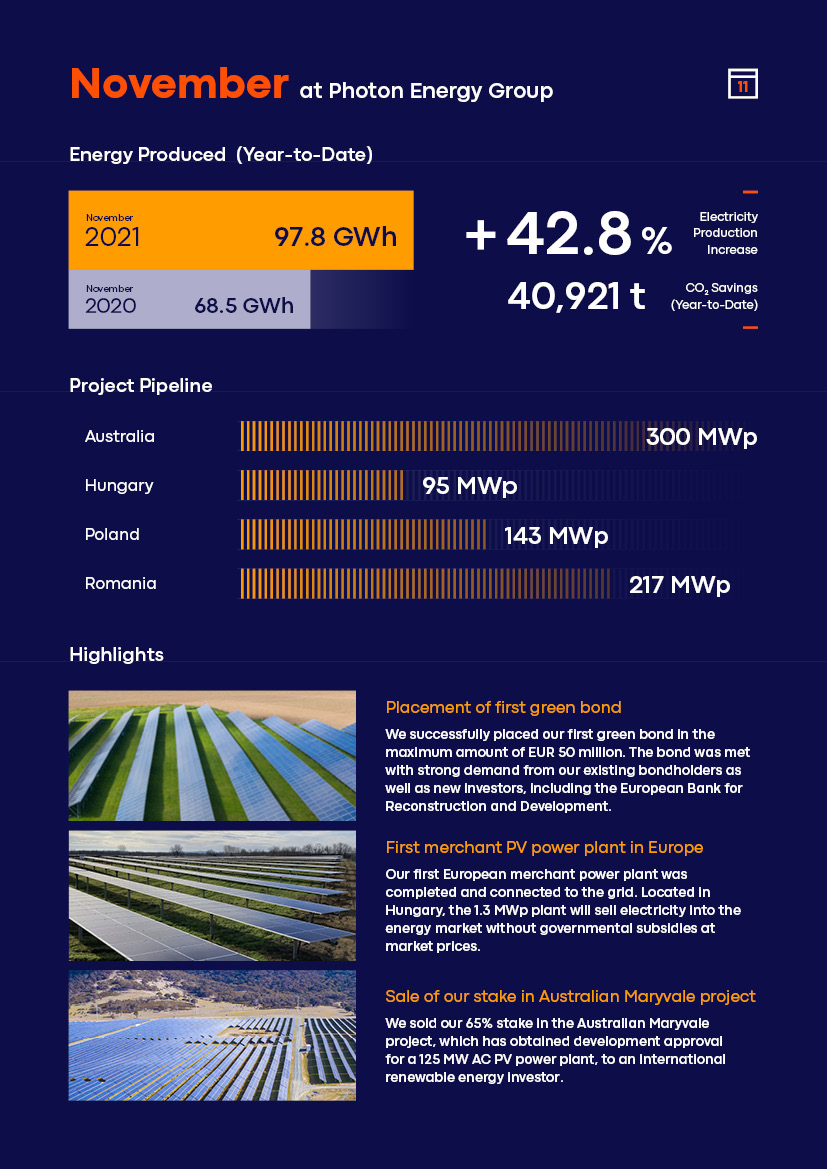 Find all our reports in the Investor Relations section.