Our proprietary portfolio of PV power plants produced 10 GWh of electricity. On year-to-date basis 34.3 GWh of electricity was produced compared to 29.3 GWh during the same reporting period last year, an increase of 16.9%. This represents an avoidance of 13,582 tonnes of CO2 emissions for the first five months in 2021. We are currently developing PV projects with total capacity of 541 MWp.
In May we received our first sustainability assessment, being awarded a rating of 'very good' with 75 out of 100 points by imug | rating.
We made a follow-on equity investment of AUD 3 million (EUR 1.9 million) in RayGen Resources maintaining a 9% stake in the company.
After the reporting period we have announced our growth strategy for 2021-2024.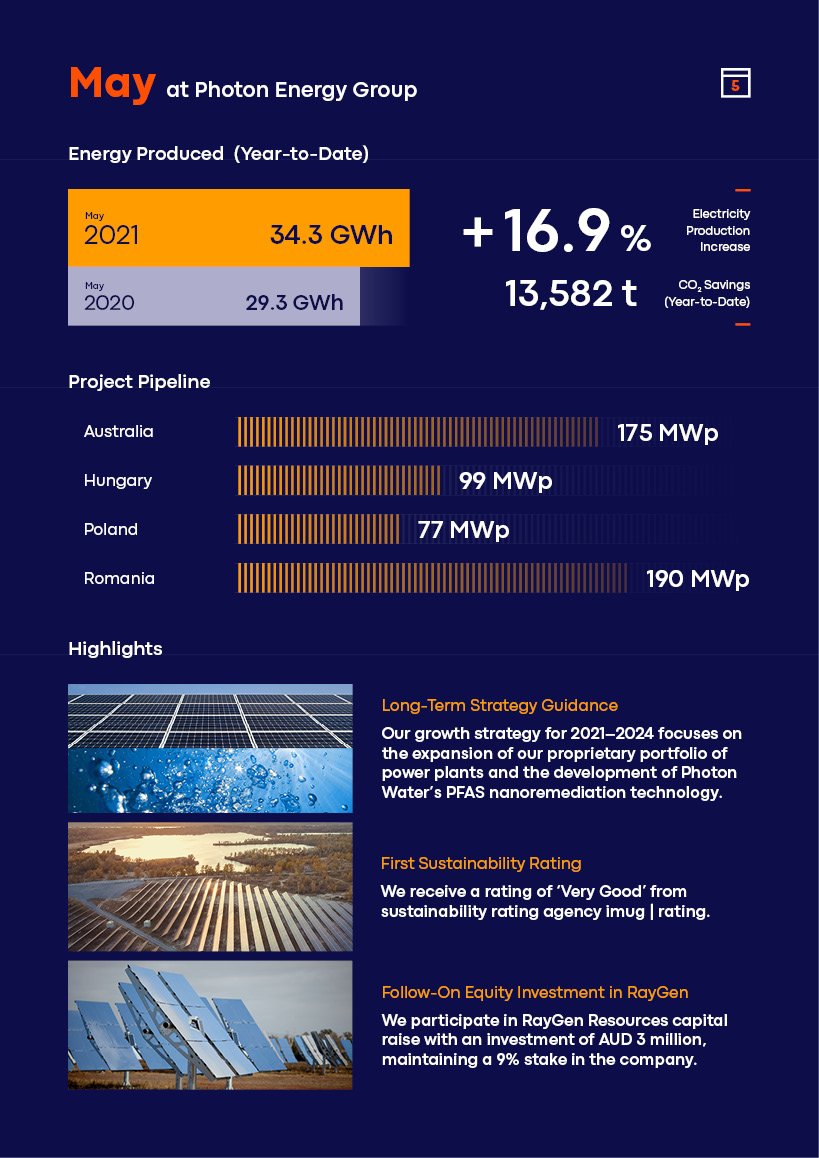 All our reports can be found in the Reports section of our Investor Relations page.