In 2020, the Group's proprietary portfolio of PV power plants delivered a record electricity production of 69.98 GWh, compared to 43.8 GWh one year ago (+59.9%), exceeding our production guidance by 2.0%. This outstanding performance was driven by the addition of 23.0 MWp of new PV capacities in Hungary in 2020, as well as by a solid production experienced at our power plants in the Czech Republic and in Slovakia.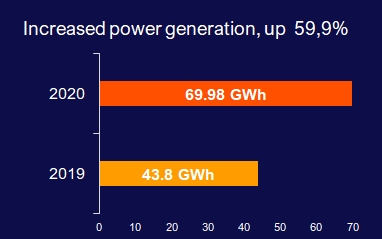 Photon Energy secured long-term financing for five PV power plants in Hungary and is currently developing PV projects in Australia (594.6 MWp), Hungary (96.6 MWp), Poland (4.6 MWp) and Romania (97.4 MWp), and is evaluating further markets for opportunities.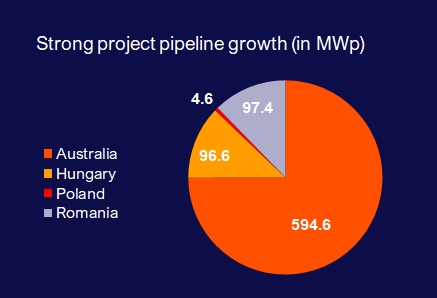 The company shares were listed on the regulated markets of the Warsaw, Prague and Frankfurt Stock Exchanges.
Download monthly report for December 2020
All our reports can be found in the Reports section of our Investor Relations page.